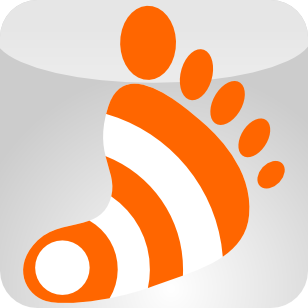 Recently a gung ho client wanted to benchmark his social media efforts right away, but there were some crucial questions we posed that he needed to address before embarking on a benchmarking exercise. Below we share the first set with you.
1. Size of firm really does matter
If you run a micro-business you have to focus your limited resources on a few activities that will make a difference to your bottom line.
We advised our client that posting to the corporate blog once every two weeks might work in terms of time required and costs. Unfortunately, having two staff members monitor the Twitter account and respond to customer inquiries seven days a week may be too much to ask.
The client took our hint and decided to save costs by focusing on the corporate blog for the first year, and not putting too much effort into the Twitter account for now.
2. B2B vs. B2C – Different social media marketing channels…right?
Cadbury's 2007 Gorilla marketing campaign was a YouTube hit, in spite of breaking most golden rules for effective chocolate advertising. For starters, there were no images of people eating or making chocolate in the ads. Instead, a gorilla was seen hanging on a drum.
The above example and many others focus on B2C (Business to Consumer) cases by global brands. But selling toothpaste (e.g., Crest) for a global brand (P&G) requires different skills than selling printing or graphic design services to a professional clientele, such as media buyers from large advertising firms. Plus, the social media challenge is different for a company with a staff of five than for ABB, GE or inContact.
In short, getting a consumer to purchase chocolate is quite different than an industrial buyer trying to find a chocolate supplier or even computer software for an airline catering firm.
Being in B2B, our client understood that 1,000 readers might be all she needed, as long as they included some of her most important clients. As well, Digg or StumbleUpon traffic would be of limited value, since it was unlikely to bring industrial buyers to her company's blog.
3. Social media means quick success – or not
We all know that prosciutto ham and great wines take time to ripen and develop their full-bodied flavor before going to market. Similarly, some of the most innovative products took years until they became a success, such as:
– the Qwerty keyboard: known for the first six letters from left to right on the English keyboard, it was created in 1868 by newspaper editor Christopher Sholes. He called it "Type Writer" and it is still used today, even on computers.
– Erno Rubik invented the Rubik's Cube in 1974. He applied for his Hungarian patent in January 1975, got approval in early 1977 and the first Cubes appeared at the end of 1977. These days Rubik's Cube is widely considered to be one of the world's best selling toys (see image at right).
While we all know about cases of companies that did great within a relatively short time such as Google, Facebook and FriendFeed there are many more that are still working hard to achieve success.
As a wine connoisseur, our client understood the concept of aging something to perfection and agreed to give her blog venture at least twelve months. Most importantly, she committed herself to creating one blog post every month to provide value for her clients, her main target audience.
Take-aways
The above post would suggest the following:
Social media is not scalable: Focusing on a corporate blog should be the core activity of any social media strategy to begin with – here you can build a responsive audience over large distances for building your firm's social network. Thereafter you may have the know-how and resources required to join and succeed with other social media channels, such as Facebook or Twitter, Naijapulse or Identi.ca.
Building success takes time – better start today: Finding your voice and generating feedback or conversation does not happen in three months, so perseverance and quality content are key.
B2B is a different ballgame than B2C : Things that might work for B2C global brands such as Starbucks may fail miserably for a mid-size firm in the B2B domain.
P.S. – To help you devise the right strategy that will help you get a bigger return on your blogging efforts, we prepared a list of 20 lessons one should follow, or the 20 mistakes you definitely do not want to make with your corporate blog:
What is your take? What needs to be done differently when using social media in a B2B context? Please share; we love to dialogue more in the comments.
By the way: HowTo.ComMetrics.com provides the straightforward answers you need to use your social media tools more effectively, while saving time and improving your social media tracking and brand monitoring.
Why not register yourself right now – it's FREE!
Article source: 3 golden rules for social media marketing