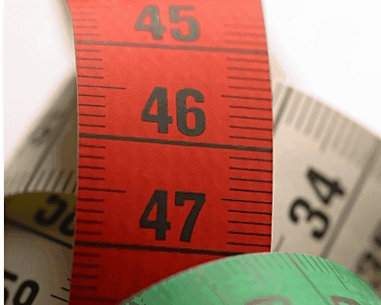 We address two issues for legal blogs:
Writing for the iPad judge.
How can lawyers master this challenge?
Keywords: benchmark, best blog, Court of Justice of the European Union, Supreme Court, engage your audience,  rating, metrics, social media, CyTRAP BlogRank,
Want to know who is number one?
Do what thousands of our readers do ==>  Sign up for our newsletter – get the latest ratings and rankings FIRST.
Writing a brief for the iPad judge
Recently I came across a news entry on the Columbia Business Law Review, which states that:
"…a large and growing percentage of briefs are read on iPads."
The authors also suggest that before writing a brief, it is advisable for lawyers to carefully consider the following:
"The rules of typography are simply different for a screen than for print."
The entry suggests that if things are read online or on a screen, footnotes should be avoided. As well, fonts designed for screen reading are different from those designed for press printing. Only a select few, such as Arial, can be used for both print and screen.
Interesting reading: Writing for the iPad judge, How U.S. 5th Circuit judges read briefs
Legal blogs: Do they pass the iPad test?
So how well do lawyers do when writing online?
As the list below shows, some have been doing it for years, and no blogs from either the UK or Canada appear in the top 10.
click column headers
to get more info
Of note is the fact that the above rankings include more than just US blogs.
Five best Canadian legal blogs
Only two Canadian legal blogs have existed going back to 2010. The first ranking blog, tips.slaw.ca began in 2013 and has stormed through the ranks to the top for 2014.
click column headers
to get more info
Five best US legal blogs
With only one exception, the top five US legal blogs have managed to stay ranked within the the top five for the last five years.
click column headers
to get more info
Five best German legal blogs
With few exceptions, the list below indicates that German lawyers whose blogs are in the top rankings have been blogging for a while. Nevertheless, www.lawblog.de has ranked in the top three since 2010. Hats off!
click column headers
to get more info
Bottom line
We don't know how many judges at the Court of Justice of the European Union prefer reading submitted briefs online over paper, but the trend is clear. Increasingly, judges prefer to read submitted briefs online, requiring that they have no footnotes, and that the font be chosen carefully for online reading.
The same applies with online blogging. The structure of blog content and fonts used must be suitable for online reading. Not enabling commenting for online readers is, of course, also not a recommendable strategy.
Many in the legal field blog. Only a few manage the intricacies of online writing. Blogging is a good start to learning how to get it right for online reading. Certainly, the presiding judge will appreciate it when they read your next brief on an iPad. Get ready now, it pays!
By the way, there are  blog search engines such as Justia's BlawgSearch. Unfortunately, many of the listed blogs have been inactive for months, if not years.
How does your favourite legal blog rank? What do you think, is it worth it for a lawyer to blog? Do you blog? Would you advise a lawyer to blog or not?
Please, leave a comment below.
---
The author: This post was written by social media marketing and strategy expert Urs E. Gattiker, DrKPI who also writes about issues that connect social media with compliance, and thrives on the challenge of measuring how it all affects your bottom line.
Connect with ComMetrics on Google+ or Urs using: Email | Twitter | Google+ | Xing
---