Factsheet
Step 1: Sign up  (learn how it works) actual sign-up is here
Step 2: Add blogs you want tracked
CyTRAP BlogRank – FACTSHEET   (YOU ARE HERE)
CyTRAP BlogRank – FAQ 
Coca-Cola encourages second screen interaction for Super Bowl
Will this result in measurable success or more silly engagement? Will Coke's ad even stand out from the crowd of nearly 70 commercials?According to Las Vegas bookmakers, the San Francisco 49ers are favoured to win against the Baltimore Ravens by a whopping 4.5 points, and it looks like this could be the most heavily-bet title game ever.
Keywords: viral marketing, Word of Mouth (WOM) marketing, Key Performance Indicators (KPIs), benchmark, social media measurement.
Sample size
When compiling statistics, larger sample sizes generally lead to more reliable results. Our stats are based on over 2,000 blogs. We are not aware of any other publicly available data source with a larger sample size.
Blog stats based on individual blog posts
My.ComMetrics – CyTRAP Labs – measures blog engagement trends. We track which blogs are most successful in creating buzz and having their content shared across social networks such as Facebook or Twitter.
To accurately measure such engagement, we base our stats on checking various statistics for each blog blog post (for more information see: CyTRAP BlogRank
Index weighting
The ComMetrics Footprint is made up of five indices which are: CyTRAP BlogRank –   is an algorithm that assigns a numerical weighting to each blog post to obtain the score ranging from 0 (worst) through 100 (best).
The CyTRAP BlogRank is calculated by using FIVE  indices: 
–  Ripple Score (e.g., Google+, Twitter AND Facebook) and the
–  Engagement/Social Interaction Score.
Index weighting involves modifying data for an individual index such as headline score when compiling stats on an overall basis.
The term "index weighting" may appear impressive at first glance, however the reality can be quite different. Weighting indexes more than others can erode the integrity of the initial information such that the output becomes meaningless.
As well assigning more weight to one composite measure represents a judgement that might fit our preferences but not yours.
As well, equal weighting (EW) does not mean no weighting. Our choice of using EW results from having made an implicit judgment on the weights being equal when calculating your blog's CyTRAP BlogRank
Independent
No conflicts of interest.
Transparent
We publish full information about our stats and methodology. Check our detection. Examine our individual country sample sizes. Ask us anything – we'll provide a comprehensive answer.
Free
No commercial interests influence our stats. All stats are available free of charge. For those that have special needs we provided a customised dashboard with additional whistles and bells. These make it easier for web analysts and strategist do report management.
Primary Source
A primary source provides original data. Our stats are not subject to any third party influence or modification. Instead, our stats are collected, reviewed and published directly by us.
For more information see our FAQ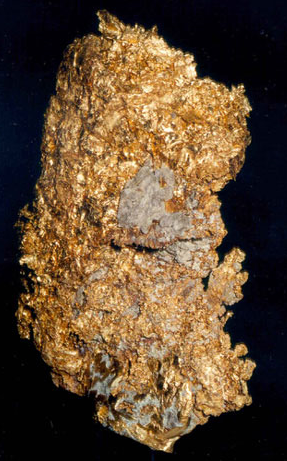 First Impressions Score, Online Word of Mouth Marketing (WOMMA) made up of the  Ripple Score (Google+, Twitter AND Facebook) and the Engagement/Social Interaction Score.
The Ripple Score (Google+, Twitter AND Facebook) is made up of the Twitter and LinkedIn Social Share as well as the Facebook Social Share.
The  Social media score (you are here) is calculated by providing you with raw scores about how much certain content is being shared on Facebook as well as Twitter and LinkedIn.
Check out our FAQ or our Factsheet (you are here)
---
The author: This post was written by social media marketing and strategy expert Urs E. Gattiker, who also writes about issues that connect social media with compliance, and thrives on the challenge of measuring how it all affects your bottom line.
His latest book, Social Media Audit: Measure for Impact, was recently published by Springer Science Publishers.
Connect with ComMetrics on Google+ or the author using: Email | Twitter | Google+ | Xing
---