Almost three weeks ago we launched our ComMetrics blog checklist from CyTRAP Labs GmbH with
You can still look forward to
A while back I wrote, Launching a blog – ropes to skip #1: Reputation management, which contained the following five tips:
1. Know your target group.
2. Long haul – it is all about serving a need.
3. Long or short-haul – it is all about branding.
4. Usability is the key – keep it simple, stupid (KISS).
5. Post whenever you want.
But since then, I have learned a few things, so here comes an update.
1. Reputation is key to managing image and brand
In short, reputation is how people talk about you when you are not in the room. No matter what a brand campaign tries to bring across, it will not succeed if your reputation is bad.
More specifically, reputation is often a consequence of a triggering event. Examples include someone's experience with your customer service, and other visible actions and mistakes regarding environmental damage (e.g., Nestlé – KitKat vs. Greenpeace fiasco or BP's Deepwater Horizon oil spill disaster) or human rights violations.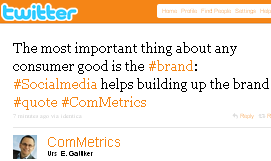 Reputation is based on judgments made by the company's clients, sharholders and bystanders (see also Barnett, M. L., Jermier, J. M., & Lafferty, B. A. (2006). Corporate reputation: The definitional landscape. Corporate Reputation Review, Vol. 9(1), p. 26-38).
2. People don't know what they want until they see it
If you manage to make the experience feel different, customers do not use prices at Ryanair or Swiss as a comparison to Virgin's offerings. Instead, we are open to the new anchor that Virgin Atlantic prepared for us – being cool and cheeky (see commercial below).
Based on the image an airline has, consumers may be willing to pay more for being cool – a better experience. To illustrate this further, a customer may go to Starbucks for an overpriced Latte because of the experience, thereby failing to rationally compare this offering to another store's cheaper and better coffee.
Starbucks' or Apple's respective reputations have little if anything to do with the price of the product, but primarily with 'the different user experience' these companies have managed to communicate to consumers.
3. Be clear that image can influence reputation
Image is what comes to mind when one hears the name or sees the logo of a particular company (e.g., Coca-Cola: Real thing or myth). These are the impressions one has about the company and the firm may play on this image, as illustrated by Virgin Atlantic's latest advertisement.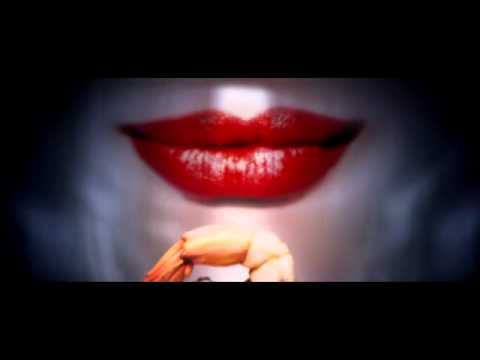 The commercial plays on the catchphrase, "Your airline's either got it or it hasn't."  With the help of Virgin's long-legged flight attendants, the commercial sells Virgin as a cheeky airline, more glamorous than EasyJet and more fun than Lufthansa. There is no plot and the sign-off gag is cute, if not hilarious.
However, the image of being cool can change and be replaced by something less positive the next time customers experience lost luggage thanks to Virgin Atlantic.
I have a coffee machine from a company that uses Roger Federer as its brand ambassador, playing on Federer's image as a sports star and family man with two kids.
But my opinion of the Jura brand has been formed primarily through its customer relationship management, not its image or the brand it promotes with the help of Roger Federer. To illustrate, I recently had trouble with our machine and sent a request for help via email. By the next morning somebody from the company's customer service help line had called to walk me through some procedures, step-by-step. And yes, that fixed the problem.
I have had this experience with Jura's customer service more than once. It always saves me time and hassle – a simple 10-minute phone call with a knowledgeable and friendly customer service representative does much good for a company's reputation with a client. But if we have a bad experience with a product, the supplier's reputation suffers, and we are unlikely to purchase again from the same supplier.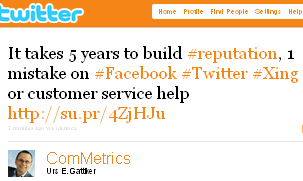 Starbucks can define and communicate its corporate brand and image. Nevertheless, its image and even more its reputation are the result of how clients and shareholders perceive them based on experience, so the company painstakingly builds its quality image over the years.
For instance, Toyota's image for quality cars positively affected the resale value of used Toyotas for several decades in some markets like the US. Using maintenance and repair costs from thousands of users, Consumer Reports (an independent US publication) has published annual cost of car ownership figures in which Toyotas have done remarkably well for more than a decade. This and its stellar quality record helped Toyota build its 'quality' image and the value of its brand.
But that all changed drastically when in November 2009, Toyota acknowledged potential dangers from out-of-position floor mats on some models. In February 2010, Toyota recalled another 1.5 million vehicles in the US, Asia and Europe – including some of its priciest models (e.g., Lexus IS and GS) after discovering flaws in their brakes and fuel injection systems.
The way Toyota handled this recall crisis illustrates that one can manage a brand, but once customer experiences negatively affect the company's reputation, including a large recall as in Toyota's case, the damage to the company's bottom line is substantial.
It will take Toyota and BP years to rebuild their respective brands and fully regain customer trust.
What is your take, what reputation strategies work for you? Please share your thoughts with a comment below!